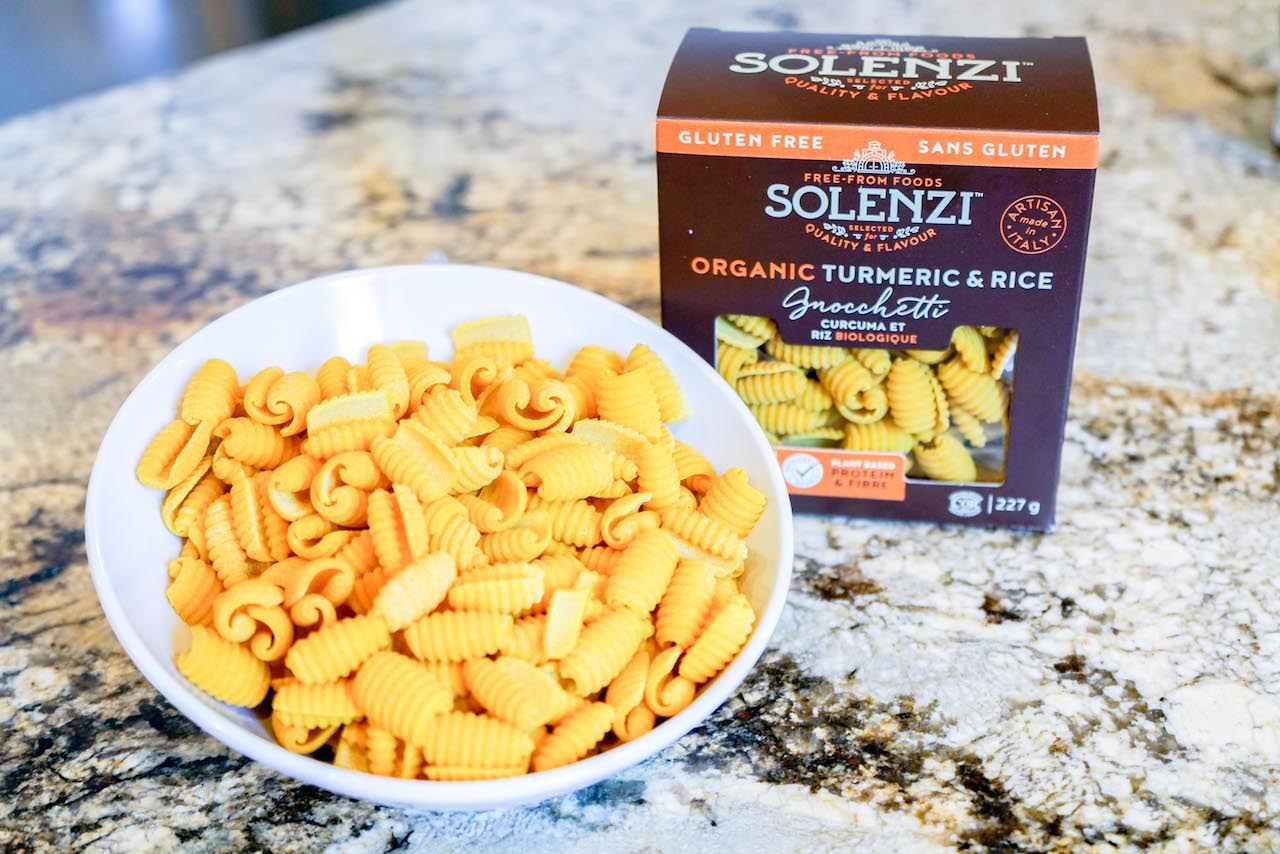 Gluten-Free Canada Selects SOLENZI Pasta As 2018 Product Of The Year
Gluten-Free Canada has selected SOLENZI's Organic Turmeric & Rice Gnocchetti as their 2018 Product of the Year this year for their Pantry Items category.
"Overall, SOLENZI's offerings set the company up to be a leader in the world of gluten-free pastas. With a focus on free-from food and production, the company takes pride in products that are vegan, organic, non-GMO, nut free, gluten free, dairy free, and preservative free. Nutritionally, this pasta offers two main ingredients that deliver a plethora of medicinal benefits along with a great chewy traditional pasta texture.  A meal made with SOLENZI pasta is sure to deliver great flavour and appeal to the appetite, and is worthy of winning this year's prize of best gluten-free product in the Pantry Category." 
Read the full article below.
Download [PDF]: Read Full The Gluten-Free Canada Article