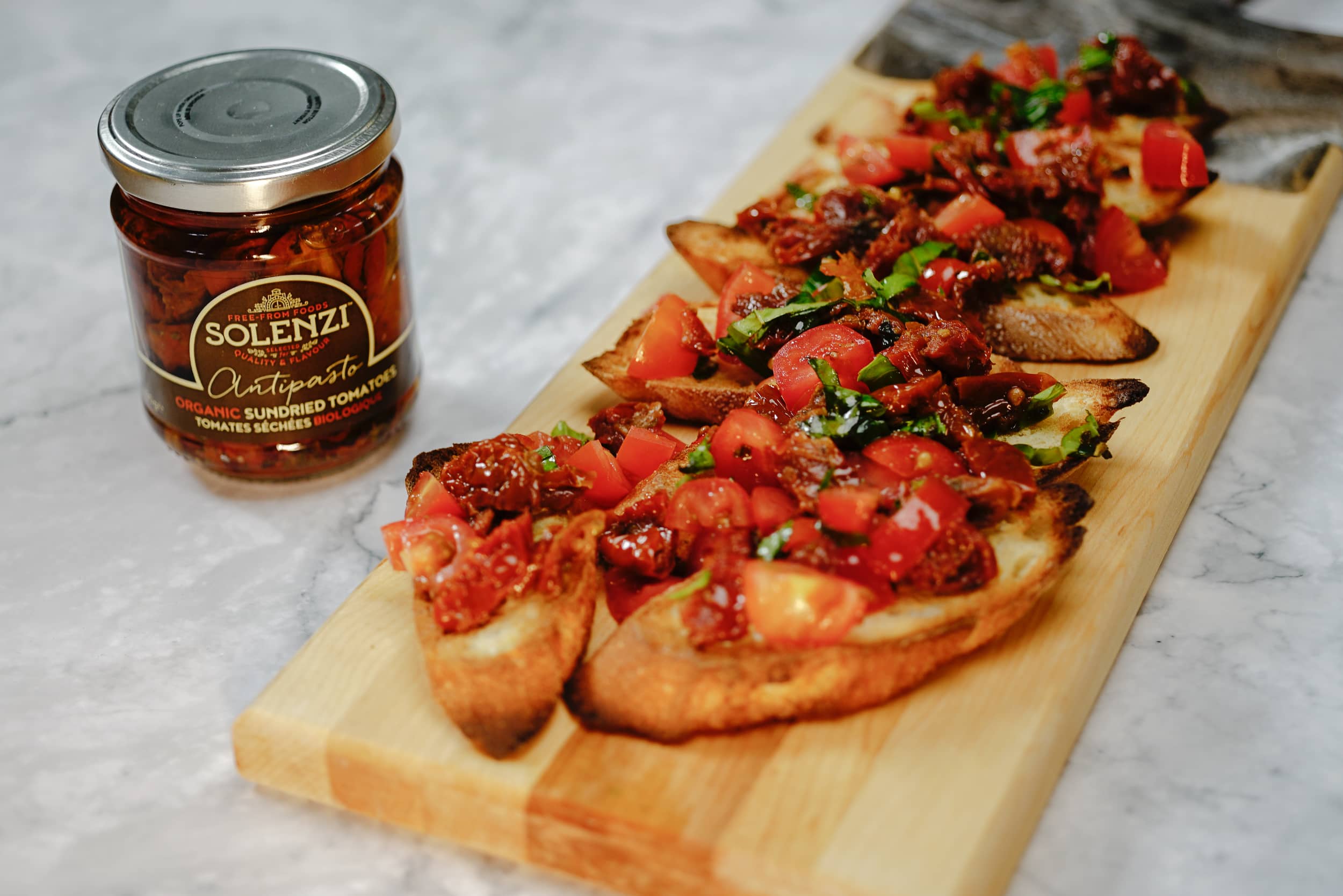 5-Step Sundried Tomato Bruschetta
A delicious twist on a classic - adding the SOLENZI Sundried Tomatoes gives this tomato bruschetta depth and sweetness and pairs well with the tartness of the cherry tomatoes. Easy to prepare in advance and leave in the fridge until ready to top the bread once toasted. Can also be used as a tomato salsa served in a bowl a s a topping for meat or fish, or with a side of nachos or chips.
Time: Ready In 30 Minutes
Difficulty: Low
Sun-Dried Tomato Bruschetta Ingredients
DIRECTIONS:
Drain one jar of SOLENZI sun - dried tomatoes, chop roughly and add to bowl. Chop cherry tomatoes and add to bowl.
Chop fresh basil or other herbs of choice and add to bowl.
Drizzle chopped vegetables with extra virgin olive oil, salt & pepper to taste.
Toast thinly sliced baguette on both sides.
Top toasted slices with tomato salsa & serve immediately.
Enjoy!